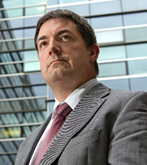 Prof. Steven Furnell
Fellow, British Computer Society | Senior Member, IEEE
University of Plymouth, United Kingdom
Steven Furnell is a professor of information security and leads the Centre for Security, Communications & Network Research at the University of Plymouth. He is also an Adjunct Professor with Edith Cowan University in Western Australia and an Honorary Professor with Nelson Mandela University in South Africa. His research interests include usability of security and privacy, security management and culture, and technologies for user authentication and intrusion detection. He has authored over 320 papers in refereed international journals and conference proceedings, as well as books including Cybercrime: Vandalizing the Information Society and Computer Insecurity: Risking the System. Prof. Furnell is the current Chair of Technical Committee 11 (security and privacy) within the International Federation for Information Processing, and a member of related working groups on security management, security education, and human aspects of security. He is also a board member of the Chartered Institute of Information Security and chairs the academic partnership committee and southwest branch..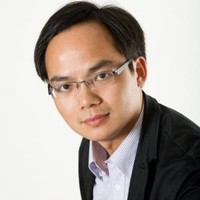 Dr. Yu-Wang Chen
University of Manchester, United Kingdom
Dr. Yu-Wang Chen is currently Senior Lecturer in Decision Sciences in the University of Manchester. Prior to his current appointment, he was a Postdoctoral Research Associate, and then appointed as a Lecturer in 2011 at the Decision and Cognitive Sciences (DCS) research centre of Manchester Business School, The University of Manchester, and a Postdoctoral Research Fellow at the Department of Computer Science, Hong Kong Baptist University. He received the PhD degree in Control and System Engineering from Shanghai Jiao Tong University in 2008. His research interests are mainly in the areas of Decision and System Sciences, Operational Research and Data Analytics. He has published over 40 research articles in leading journals, such as European Journal of Operational Research, Computers & Operation Research, Information Sciences, Knowledge-Based Systems and IEEE T-SMC, 2 book chapters and 20 publications in conference proceedings. He has completed as PI/Co-I several research projects funded by ERC, EPSRC, NSFC, etc. He acted as Associate Editor of the Decision Analytics Journal (Springer) and Editorial Board Member of Complexity, Web Intelligence: An International Journal and International Journal of Productivity and Performance Management (Emerald).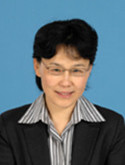 Prof. Lili Yang
Fellow of BSC, Chartered IT professional, PhD
Loughborough University, United Kingdom
Prof. Dr Lili Yang is a Reader in the School of Business and Economics at Loughborough University, UK. She has conducted a significant amount of research both independently and working in team. As the principal investigator she has led 12 projects and carried out 4 projects as co-investigator. The total budget has reached to over £3 million. Her recent publications appear in the top journals such as Information Systems Research, European Journal of Operational Research, Technological Forecasting and Social Changes, to be named. She was invited by the UK Cabinet Office and gave a presentation to their staff in London. Her research has generated impact to the research community in the whole world.
(Official Web page: http://www.lboro.ac.uk/departments/sbe/staff/profiles/yanglili/yang-lili.html ).